That was a marvellous update until I realise there is no recall mode (on mind map) and review mode with handwriting on nodes/captures
What is the point of writing if user -at least- can t review the captures/nodes ?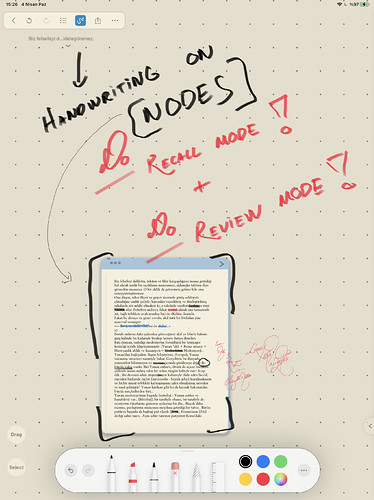 Why the user needs to open the doc screen or another window for he/she wants to memorise ?
The recall mode + review mode (emphasise type) should be available for writing directly on nodes too.