ipad 6th gen
ios 13.4.1
marginnote 3.6.9 (latest as of now)
Problem:
Comment that are typed halfway won't be saved
Recreating the bug: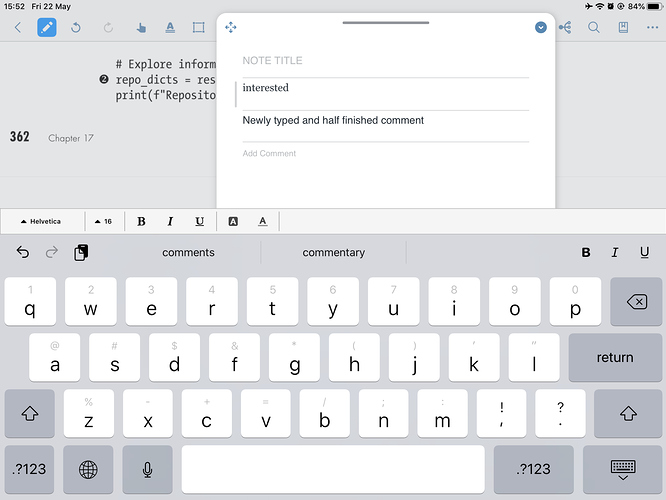 Type new comment or add more words to an old comment.
Without sliding down the keyboard, go to other app.
Then, go back to marginnote.
Marginnote reloads, open the comment being modified, the newly added words are not saved.
Solution:
Must slide down the keyboard before going other apps.
This doesn't happen with Bearapp or any other writing apps, you can leave the keyboard hanging while going to other apps, and the written words won't disappear.
I am still wondering whether it is because of my old iPad's RAM issues, problem with the iOS version itself, or is it Marginnote. But I am thinking it is marginnote.