My current version of macOS is Ventura.
The following conditions can cause a crash.
The image below shows the screen after clicking the double-headed arrow in the lower right corner and selecting NoteList.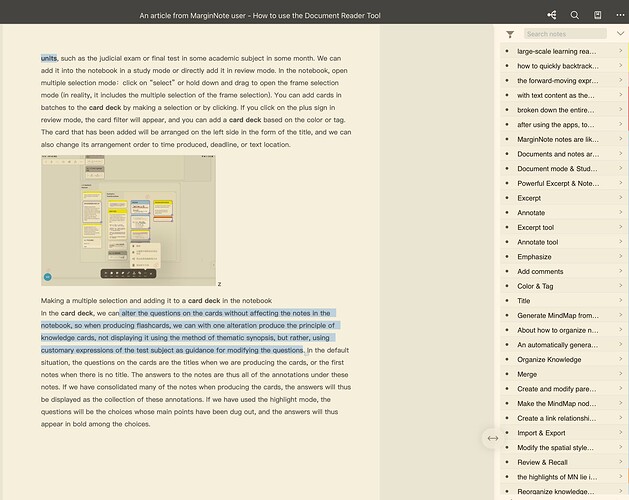 Dragging the arrow to make the NoteList field larger will not affect the app, but if you make the NoteList field smaller, the app will crash.
Once you have reduced the scope of NoteList as much as possible, the app will crash. For example, try reducing the NoteList scope until only the circle on the left is visible in the screenshot above.
If this condition is met, the app will crash every time a PDF file is clicked in Document, regardless of which PDF file is selected.
To fix this problem, you need to delete all residual files related to the MarginNote 3 app and reinstall it. In my case, I used a third-party app cleaner program.
I don't know when this bug will be fixed, so be careful when reducing the NoteList scope, as the only current solution is to reinstall the app.