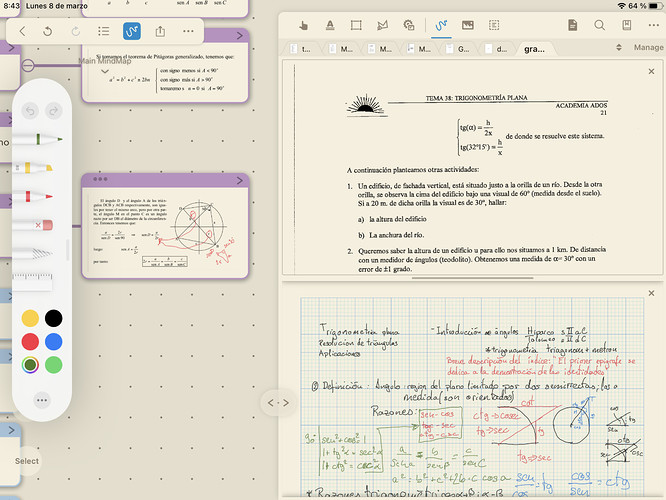 I just discovered this feature, which is new to me ;-DD.
I am studying for an official exam in spain and I have 71 units or themes to study. I got all the info, PDF, downloaded on MN3. I have already read it all and made my excerpts on the mind map. But I need to write my own stuff.
I created a new notebook with all my notes by adding blank pages on each unit of my classes. And here is where I handwrite all my resumes of each unit.
I'm so blown away that I suscribed to the forum…