Hi,
Would it be possible to customize links a little bit more?
I'd like to see links displayed in my notes differently depending on what they mean to me.
On this example below, I'd like to see on the top-note the link to A-note diplayed with couloured background and the link to B-note displayed with an other background color. Or arrow icon could be coloured. Or any other customization so that the two links display differently.
(I know that I can colour the A-note and B-note in any color but it does not change the link display in top-note, it only affects the path color).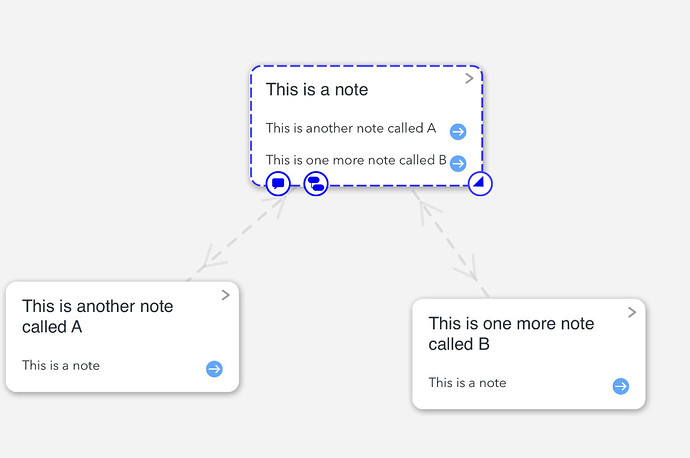 best regards!