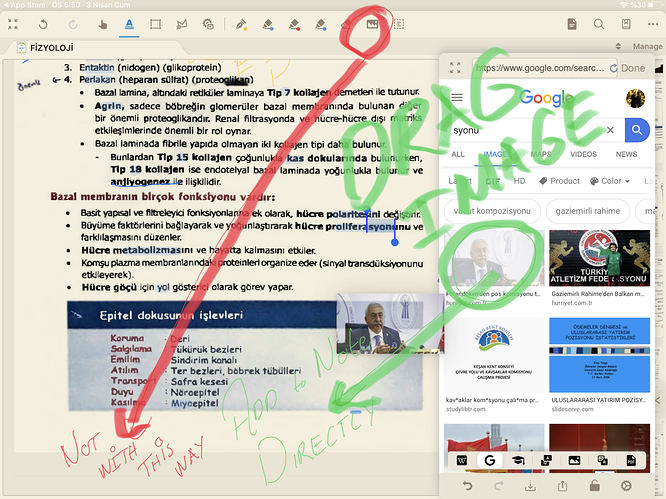 I want to add ###images### from web/search engine to the directly document screen
Okay there is a button for this (save image to the device after get this with this button…)
But it's a waste of time !!!
Like we add to the mind map screen, I want to add image ###directly### to the note/document screen.