Is there a way of filtering emphasised words?
Hi
Request to filter emphasised words please.
Hi,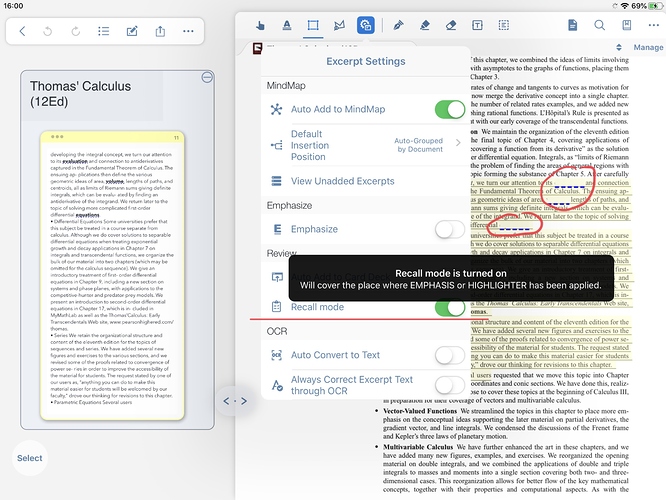 In the study entrance, highlight and emphasized words could be covered.
In the review entrance, emphasized words could be the card's question.
Kind regards,
Lanco
Support Team
Working with outline format I wanted to know if there is a way of collating emphasised words not just switching on or off, nor using flashcards.
This feature aimed to simulate a Japanese Highlight pen called "暗記シート" and also called check pen in English.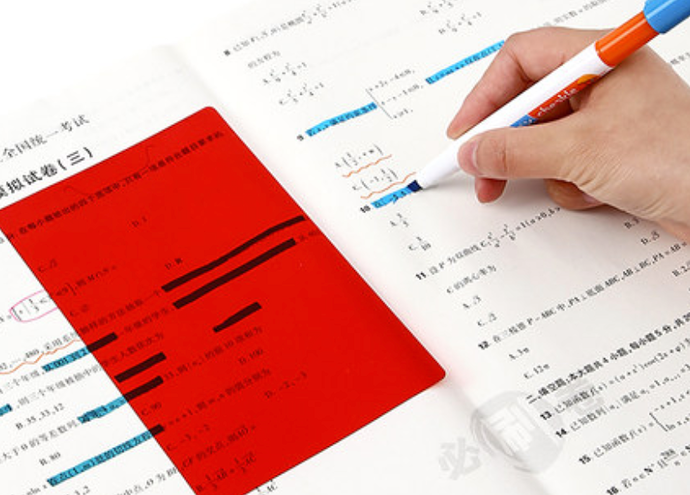 Its core function is just designed the same as this pen. For eastern countries' education often have many things to memory.
At present, there is no other way to collate. But in our Hashtags Enhance Project, maybe there will be a database API to do so in the future.
OK thanks for the explanation.
Hi
Just wondering if my request will be considered?
Yes, about collating emphasized words, I've recorded this to demanding list.
We plan to improve review system to adapt vocabulary builder which is associated to emphasized words collating.

Brilliant.
Hi Rebs,
Our Development Dep. want to know your specific apply scene and workflow about this emphasized words function. Only if we know your application purpose of this workflow,we could design this function perfect. Like , did you use emphasized words to study language, or do some sth else with collating? Please expound it.
yours,
Lanco
Support Team
My workflow is that I am working on large volume of books, so therefore have large excerpts, within these excerpts (using outline) I have a large volume of words, that have been emphasised, these emphasised words act as markers for further research when the book is finished.
Filtering/collating the large of volume words would really help my workflow.