Exporting to Evernote isn't working.
Same here. This is one of two functions I rely on MarginNote for. The other is the dark mode and that has totally changed on last update to to a grayish color that's not good on the eyes at night. Gonna make a thread about that though.
About the Evernote issue. It would be nice to help us make it clear if you upload some screenshots about how Evernote export breakdown.
Screen shows this screen shot only, there are supposed to be a few more steps after this but it doesn't show, so my document doesn't get sent to Evernote.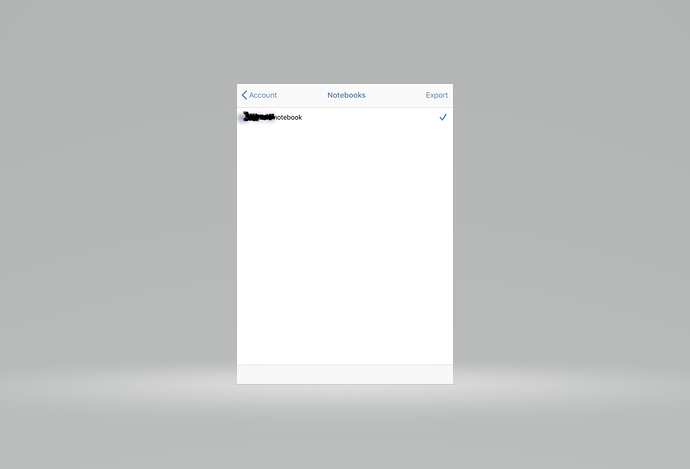 Thanks for shots. I will test this issue.
Have you guys managed to solve the issue? I seem to have the same problem on my iPad. First two exports to Evernote worked just fine, but now after choosing the notebook for export (as shown on the screenshot above) simply nothing happens. I tried to reboot the iPad, disconnect Evernote from MarginNote and then connect it again - you know, usual tricks. None worked, so I can't export to Evernote now

Hello, Isok,
Welcome to the MarginNote Forum. Thanks for the information provided.
Please log out your Evernote account and then try to log in again. If the same error happens again, don't hesitate to tell me.
Regards!
Bryan
Doing this doesn't any difference.
Hello, Rebs,
I'm sorry that I didn't notice
Could you please tell me whether you tap the export button in study mode or in document mode? I have tested the function, and find it works in study mode. But when I select "Export to Evernote" in document mode, it does show the same problem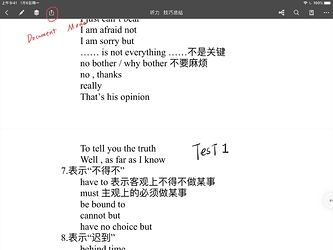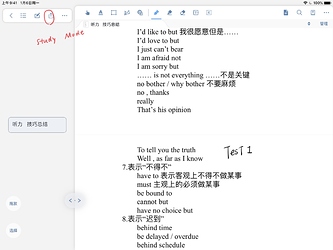 So I want to make sure of it, looking forward to your reply.
Best regards,
Bryan
For some reason when trying to export document more than 1 or 2 times It doesn't export.
Hi Bryan,
Funnily enough, you're absolutely right - it does still work in Study mode! I'm pretty sure the first few times when it still worked, I did it in Document mode, though. So it did work and then stopped for some reason. Anyway, I'll use the Study mode workaround for now, thanks!
UPDATE: No, now it's officially crazy - the same happened in Study mode. It worked once, and doesn't work anymore. Just try to export a few documents (or the same document a few times) to recreate the bug.
I've tried exportIng in study mode multiple times it doesn't work, please fix.
Is there a reason why this hasn't been fixed?
Hello,Rebs,
I'm really sorry about it that I haven't give your devoted users prompt reply last few days. And please forgive me as now I'm preparing for my final exams. But I promise tomorrow I will give your detailed and complete answers of your questions and requests.
Thanks for your understanding.
Regards,
Bryan
MN Support Team
Hello,
There's a good news for you. The Evernote export issue has been solved at beta version3.6, please stay tuned for the next upgrade.
Regards,
Bryan
MN Support Team