Can we have folders in the Study Area?
I believe that using tags / categories is a much more flexible way and avoids the trap of empty folders. If you haven't found it yet- here's how you can set it up: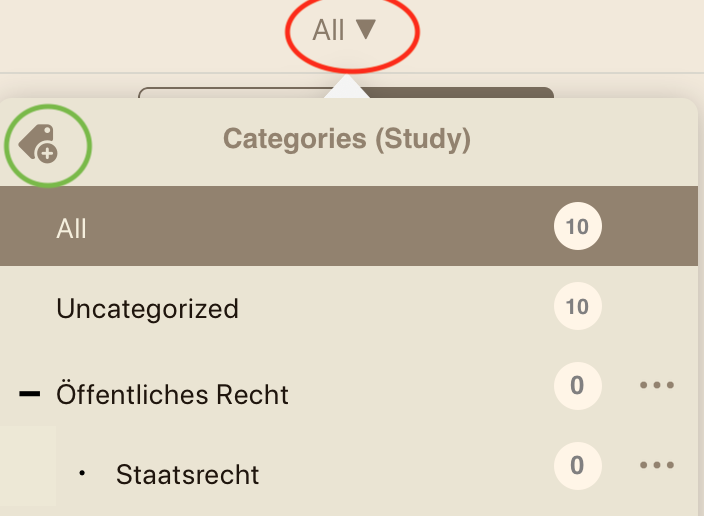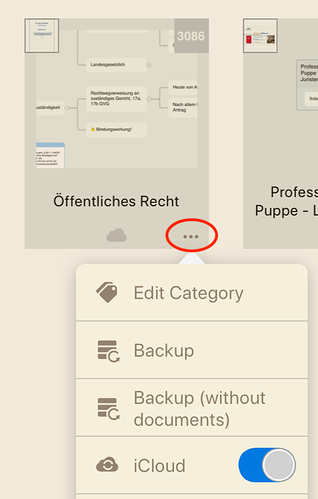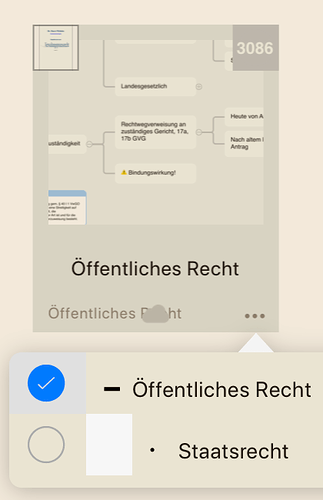 Hope this helps!
Folders look tidier plus if I create a folder why would I leave it empty?
And I can still use them alongside tags/categories.
And there are folders in the document area, so why not the study area?
You'll certainly not create empty folders but I know many people who do. They set up their hierarchy thinking they'll fill it and they never do. Folders do not help with navigation in my experience; I much prefer metadata navigation. You could compare it to "shopping on Amazon.com" where you drill down with filters. I really like being able to assign several categories to the same files; in this case a mindmap might show up for different topics then (i.e. both "review for finals ", "gastrointestinal system", "semester 4" and "anatomy").
This might be my personal preference. Within the "document management system community" this is by far the preferred approach from what I understand. With the programmers building on top of a SQL database, I'm sure this approach is more natural to them as well. But I understand that some people prefer the real world folder approach.
It's my preference and can prevent screen clutter.
We're discussing to change the notebook format.And establish IOS Files integration. Maybe later after Sep. , the related dev. work will begin.
If goes well, the folder could be create in Files App.
Many users seem to be using DEVONthink to manage their files - would be great if you could test this as well.
Question on the side: If I import a document into MN3 without uploading it to iCloud (as it is already there In DEVONthink), does it create a copy or just refer to the original file?