Hello,
I downloaded the program from MN3 website before I seriously purchase the program. I currently use MN3 in IOS.
Macbook Pro Mid2014
OS Version: 10.11.6 (15G1611)
Problem:
Each time when I open the program I got the black screen and the program crashes just 1-2 seconds later. But when I try MN2 it works perfectly.
I attached whole crash report as text file. I would appreciate if you turn back to my post. Thanks in advance.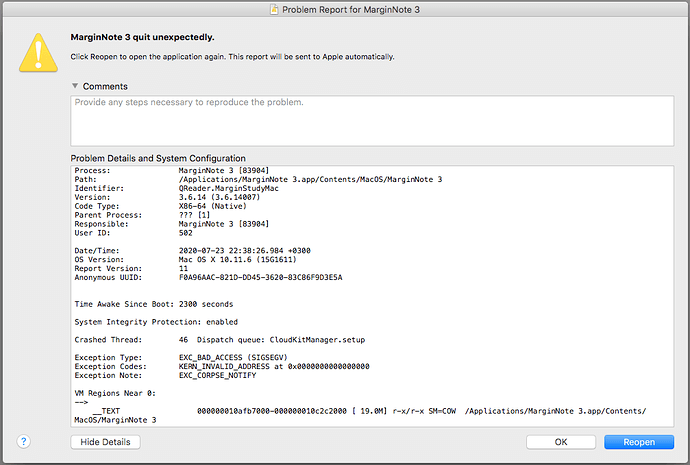 Crash Report.txt (96.5 KB)