Please add the option of left justification for ePub documents.
Hello, hnealiii. You could try using apps like Calibre, which really comes in handy to reconvert the book into a new ePub file and make sure to change justification.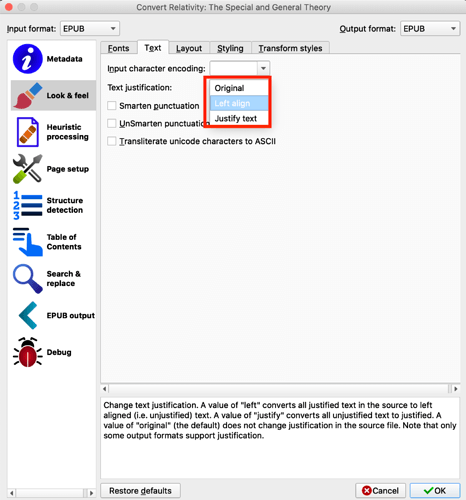 change-justification
Change text justification. A value of "left" converts all justified text in the source to left aligned (i.e. unjustified) text. A value of "justify" converts all unjustified text to justified. A value of "original" (the default) does not change justification in the source file. Note that only some output formats support justification.
---- from https://manual.calibre-ebook.com/generated/en/ebook-convert.html
Regards,
Lea
Support Team
Converting to PDF by Calibre is also recommend.
PDF is the main development purpose of marginnote which has much more new features.
Regards,
Lanco