Linked notes are connected by a straight dashed line in Mindmap.
Unfortunately this representation can generate ambiguities; see screenshot below: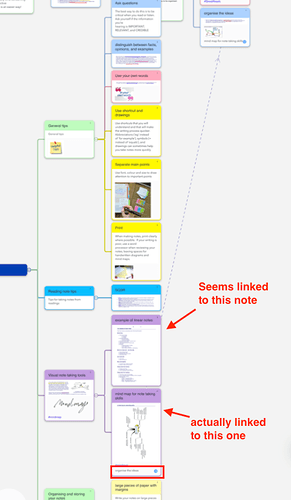 Connections should be routed so to avoid note tiles.
Remark: I know linked notes have an active link you can press to get to the other note and you're not supposed to follow visually the connection but here I'm only considering the visual representation of the Mindmap.
Showing the connections is a smart and valuable idea but it must be done the right way.