Please add new scroll buttons for scroll to top and scroll to bottom.
Hi Rebs,
Fisrtly, you could use a shortcuts "CMD+L"for Title-Only mode which enhance scroll efficiency.
Second, shortcuts "Collapse All" could help you to go to any outline entry efficiently.
We think directly to top or bottom is for the same aim that to found the entry you care. We also have search engine, tag engine to filter the content. Hope that would be useful for you.
Best regards,
Lanco
MN Support Team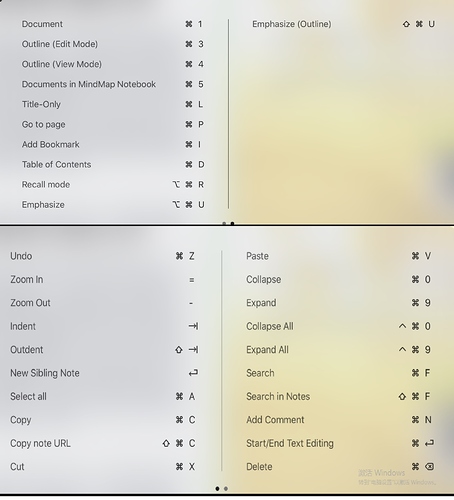 Thxs for response how do I use these commands on an iPad.
If you have any bluetooth keyboard ,connected it with ipad,holding cmd/win button in certain software ,the shortcuts list will show up. If you dont, dont worry, ipados 13 will support usb keyboard with a lightning/USB-C to USB-A connector as beta version has proved.
Apparently, touching the button as pic shows has some basic navigation functions to use.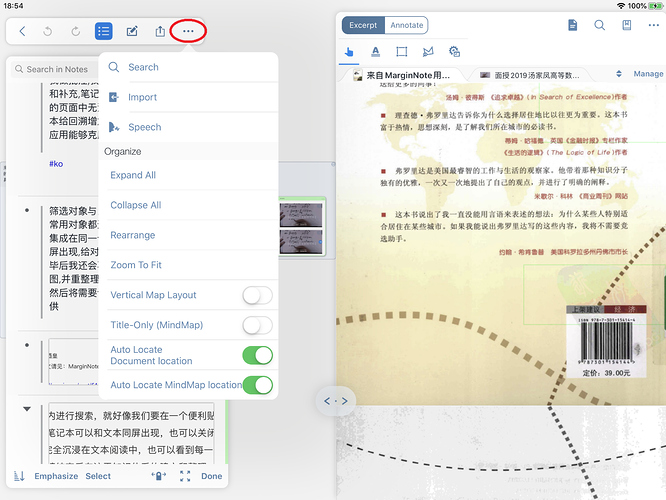 Hi
OK thxs, I was wandering about IpadOS so MN fully works with IpadOS? But I will wait until the official release.
As we know, iPadOS 13 seems to have some troubles in compatibility of export across apps. Fortunately,rarely crash.But still think twice about upgrading before the system runs well.
The word count is it likely to be integrated?
One thing that helps a lot with iPadOS is that the scroll bar can now be dragged, which makes scrolling quickly possible.
@Jun @Lanco-MN_Support I am buying a keyboard and mouse pronto, using an Ipad Mini 5 at the moment, might eventually upgrade to an IpadPro, what size would you recommend 11 or 12 inches?
Or should I wait for MN to produce a Windows App (my preference) @Lanco-MN_Support what is the ETA for Windows?
For me ,I have logitech K380 and a inner macro programming-support keyboard with 68 key (also called 60% keyboard). And many others I've used about 7 Bluetooth keyboard for ipad using. The critical factor is your requirement for portable.
For multi-device ,K380 is recommended.
Purchased the multi keyboard Logitech K780 how do I access the MN keyboard commands?
Tell me more about inner macro programming how do I apply it to MN? How do I check my keyboard can do inner macro programming?
Only a few China and Japan made Mechanical Bluetooth Keyboard Support macro.
Lets talk about Shortcuts. Apple give every single App many Universal Shortcuts especially in Ipados 13, and give a universal entrance to access Shortcuts list of every single app even every interface by Long-Press Command button which besides Space button.
I don't have IpadOS installed on my Ipad yet, was waiting for waiting for official release or official beta as I only have one Ipad, the Ipad Mini 5.
I've seen YouTube Videos on how to install it, but im hesitant.
This new keyboard works on my Ipad, I notice from the pic above that you have shown us one page of commands what's on the other page?
Two pics are Shortcuts of Marginnote outiner editor which has so many to display two page. Have a try.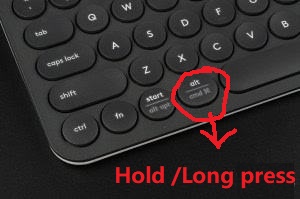 No need to install Ipados , wait for official release .
Thxs, I discovered all the shortcuts last night, hope others find this info useful.
Just seen another video saying IpadOS definitely has bugs soo waiting till September.
Yes,too much bugs till Sep… Hope you enjoy your keyboard with MN:grin:
I have both the iPad Mini 5 and iPad Pro 12.9. I would recommend the latter over the 11inch as having extra space for the mind map is really useful. I find the pair works well for different situations. The 11in might have more value if you want to stick with only one iPad.
By the way, if you get the Logitech Crayon then you can use one pencil on both iPads. Unfortunately, the Apple Pencil 2 doesn't work on the Mini and the Apple Pencil 1 doesn't work on the newer iPad Pros.