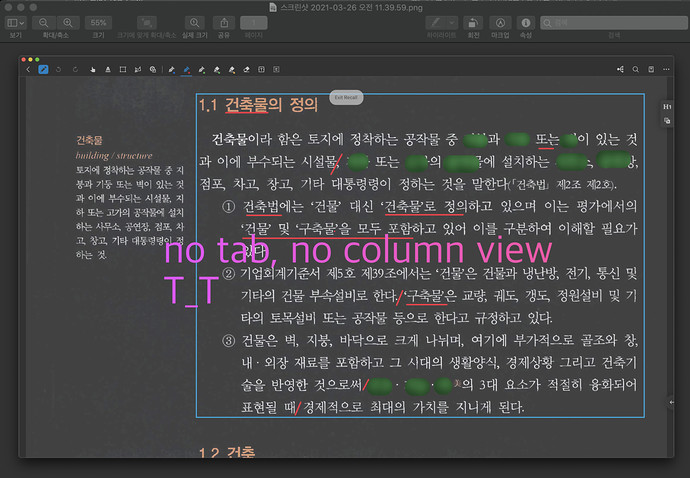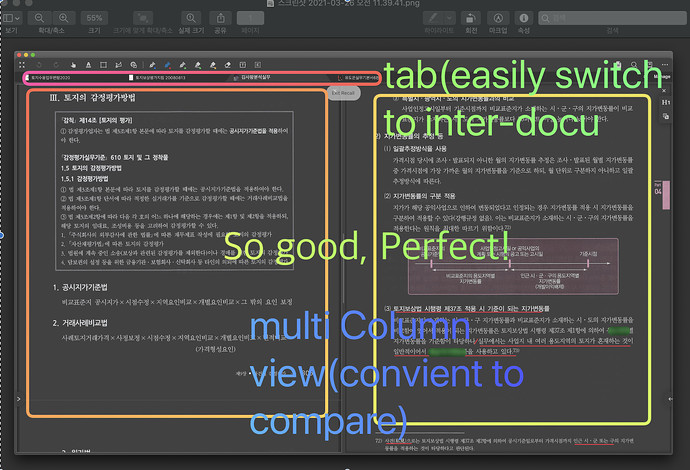 Why is the tab and multi column view function supported in study notes not generally supported? I don't think you need to apply only in study mode.
I hope you can support it in normal document mode. Really!
In study notes, you can use the function only between documents that are tied, so the degree of freedom is low.