Is there a way for MN3 to display the entirety of a note, rather than just a single truncated line, when looking through lists of notes under hashtags?
When I filter by a single hashtag, the display only shows a single line/first few words of the corresponding annotation: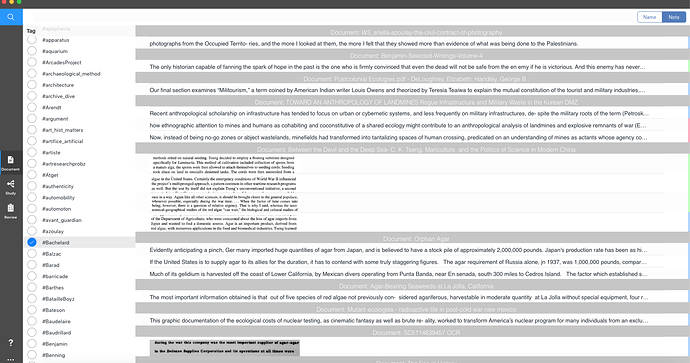 Is there a way to have this page display the entirety of each annotation? And, ideally, to search within the text of those aggregated annotations?
When I click on an annotated line listed under a hashtag filter, the display takes me to the document itself, instead of expanding or showing the full annotation, and there doesn;t seem to be a way to go "back" and return to the hashtag list…I want to be able to browse through all the annotations grouped under a hashtag!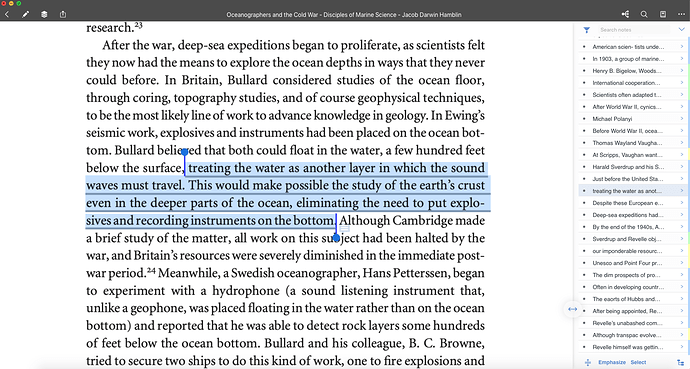 Another issue I've run into, when filtering by hashtags, only a limited number of annotations are displayed. I have to "load more" in order to see others. Is there a way to load all of the annotations?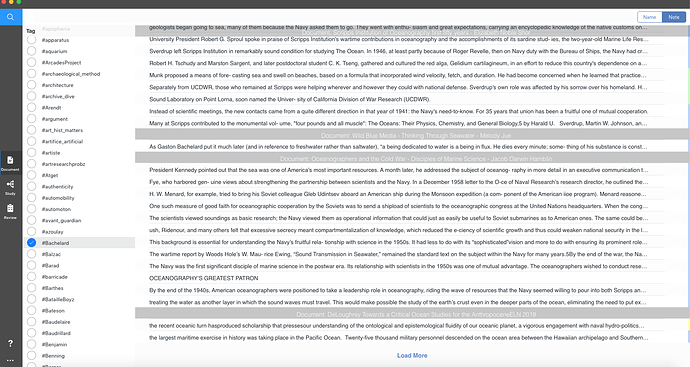 I use hashtags a lot for my annotations, and I would like to be able to go back and review them, in aggregate across different documents.
Thanks for any suggestions/workarounds!