What the options to "mask the emplasis on…" in the review mode do is obvioius. But there are other two in the same place:
"mask the highlighter on document"
"mask the highlighter on card"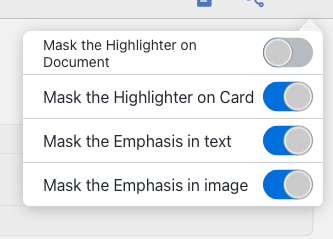 I can't see any change when selecting them, nor I can find any information whatsoever in documentation, google or Forum.
What are they for?
PD. Hope this is the right category to place this question. Let me know if not, and I'll move it.