I've been having many problems with Folders lately. For one thing, the MN Folders I've set up are not syncing between the Mac and iOS platforms.
Also, I am unable to access documents in my folders within my iOS MN app. When I try to do so, I get the following image, that depicts lack of functionality…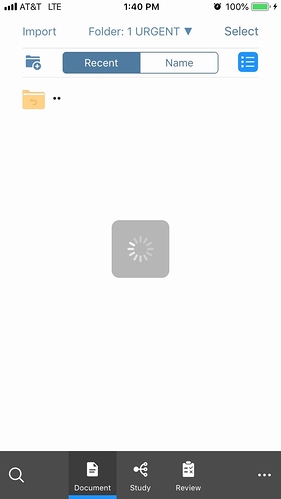 Hope you guys can fix it… Thanks!