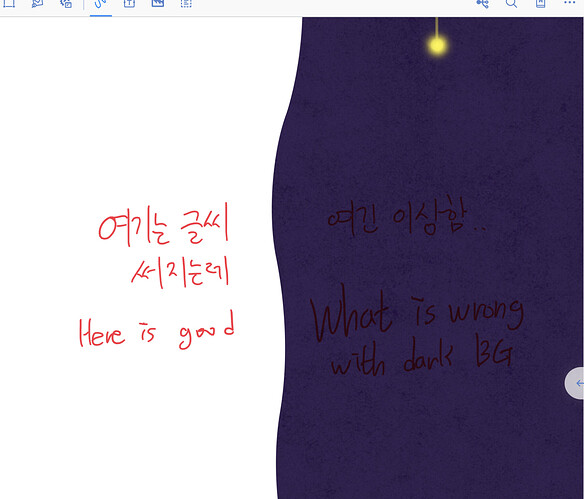 I know you guys put full of effort to this app
But THIS is very very stressful.
When I'm trying to write on any dark image or background, this problem happens.
Every handwritten note on dark bg becomes dark.
Please, please fix this. Without this problem, every features in this app are perfect.