The users can not access and copy their tags from multiple study easily.
Because if they want to copy nodes from multiple studies, they need to do it one by one.



And every time they do the book (that selective nodes from) is going to involved to study (that's another issue)
I suggested this:
But no result unsurprisingly !!! (The team is answering these topics they don't like with copy-paste answer, so they show their full interest about future of MN

)
So THIS TIME I suggest:
WE SHOULD USE SEARCH SIDE TO GAIN ALL NODES IN ONCE
BECAUSE WE NEED IT.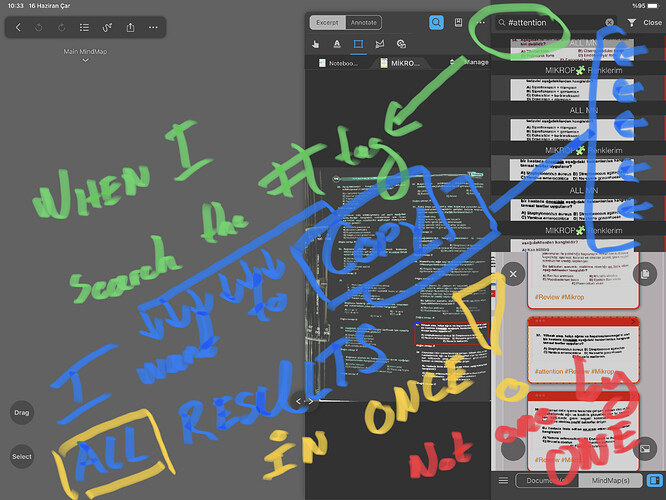 You can make it like this. It is another option for users to access all tags without losing time and willpower.
And I certainly believe this going to make MN more flexible and transparent about hashtags.
Another suggestions without any progres and copy-paste answerss from MarginNote team

:
Sometimes copy paste answer process can be even hard for them: